Enrich your life with scientific brain training:
Improvement over time:
NeuroNation brain games aim to improve your working memory, which is your ability to process information quickly, make rational decisions and ignore distractions. Try to improve your mental core abilities by investing ten minutes a day.  
Compare with your friends:
Challenge your friends, compare your performance and motivate each other. NeuroNation is proven to be effective, and with its ten million users worldwide, it is one of the most renowned platforms for mental health.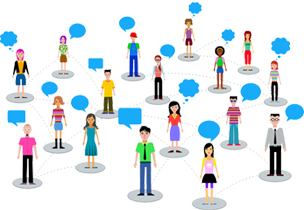 Compare with peers:
NeuroNation enables you to compare your progress with others who are similar to you. Get a better understanding of your own performance by comparing your results with other people in your age group.  
User Feedback
Manny R.
So much better than everything else!
"Intuitive games that are easy to play but require a multi-faceted thought process that actually correlates to the analytic approach we need for success in the real world."
Cheyenne S.
Thank God for the Developers
"Mental illness is no Joke, don't wait until it's to late, do something now about it! Keep your mind super fit! NeuroNation The Answer!"
Nicholas P.
Worth every penny!
"I was amazed at how many more challenges I got after purchasing! My brain so much more more snappy now.
"
10 minutes a day wherever you are, whenever you want
10,000,000 registered Users worldwide
More than 50 Games to improve your brain
Scientific Studies with 10 Universities
Why Brain Training Works
Our Experts
Prof. Dr. med. Falkenstein
"Many people are capable of improving specific cognitive functions with targeted cognitive training. NeuroNation consists of simple but motivating exercises."